Design strategy
Design systems
Concept development
3D design and animation
Motion design
Interactive design
Experience design
As a first step, truly launching the Nike Adapt technology platform, our first shoe is the Adapt BB—a self-lacing shoe built for basketball. Our team at Nike, Brand Experience, was tasked with ideating and creating a visual story for pre-login in the Nike Adapt app, as well as key moments like pairing shoes, technology landing page, product detail page and so forth. The idea was to succinctly explain and showcase the technology and the different aspects of customization that are available to the user, or rather, wearer. To truly highlight the features, we needed to go deep beyond the superficial materials, and peel back to reveal the technology itself. At the core is the lacing engine, which in and of itself is essentially a computer, with a powerful torque mechanism that laces the shoes.
It measures your optimal fit, based on data related to comfortability and adapts the strength to your foot. This can then be controlled either manually on the shoes, or through the Nike Adapt app, where you can save and store presets. Although the lacing engine is primarily just that, it also has customizable LEDs that you can change the color of, to add your personal flavor on and off the court. The Nike Adapt lacing engine is also future-proof, in the sense that there is an accelerometer and other high-tech features that will be explorable and exploitable in the near future, continually improving on the usability and novelty of this world first self-lacing basketball shoe.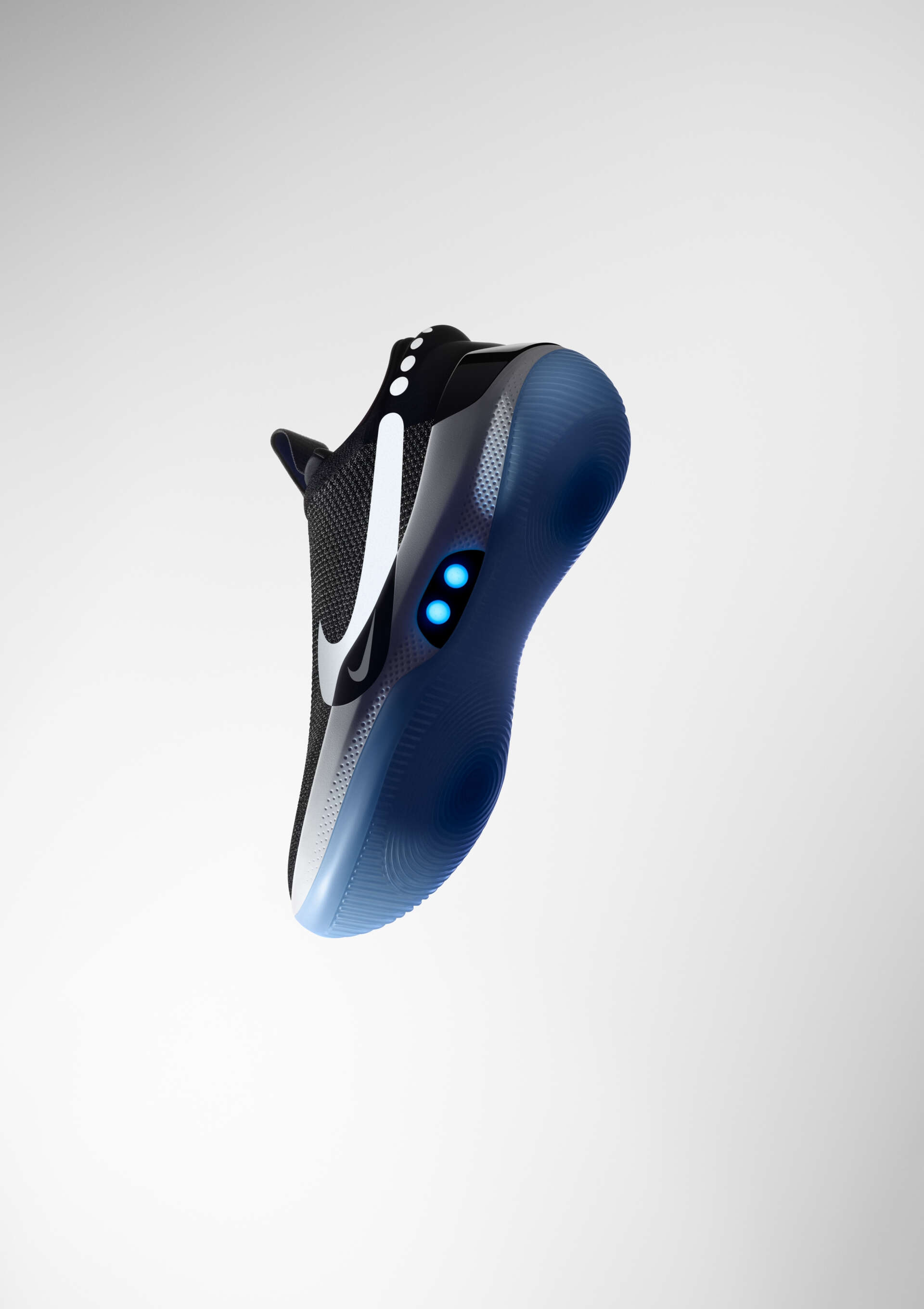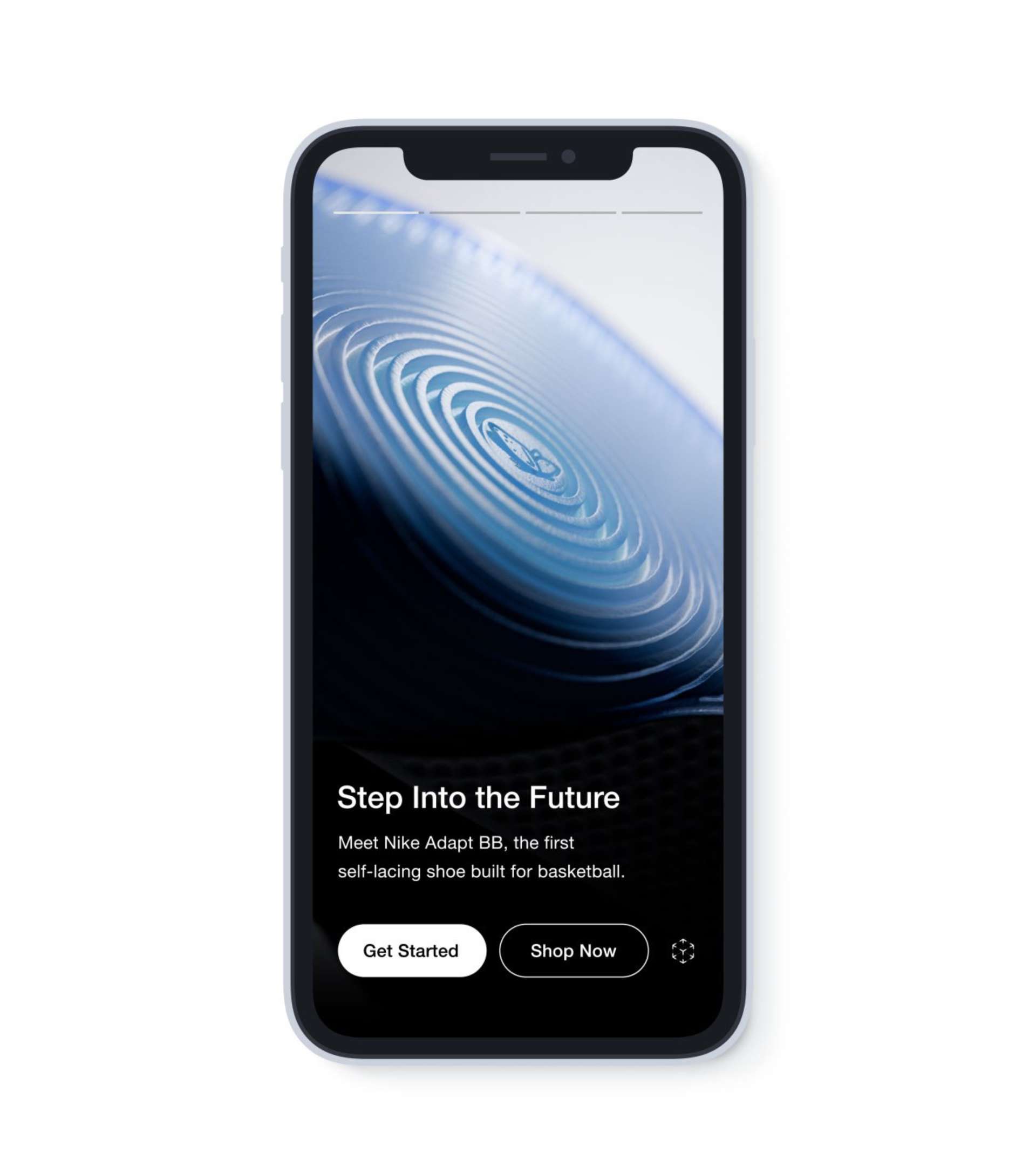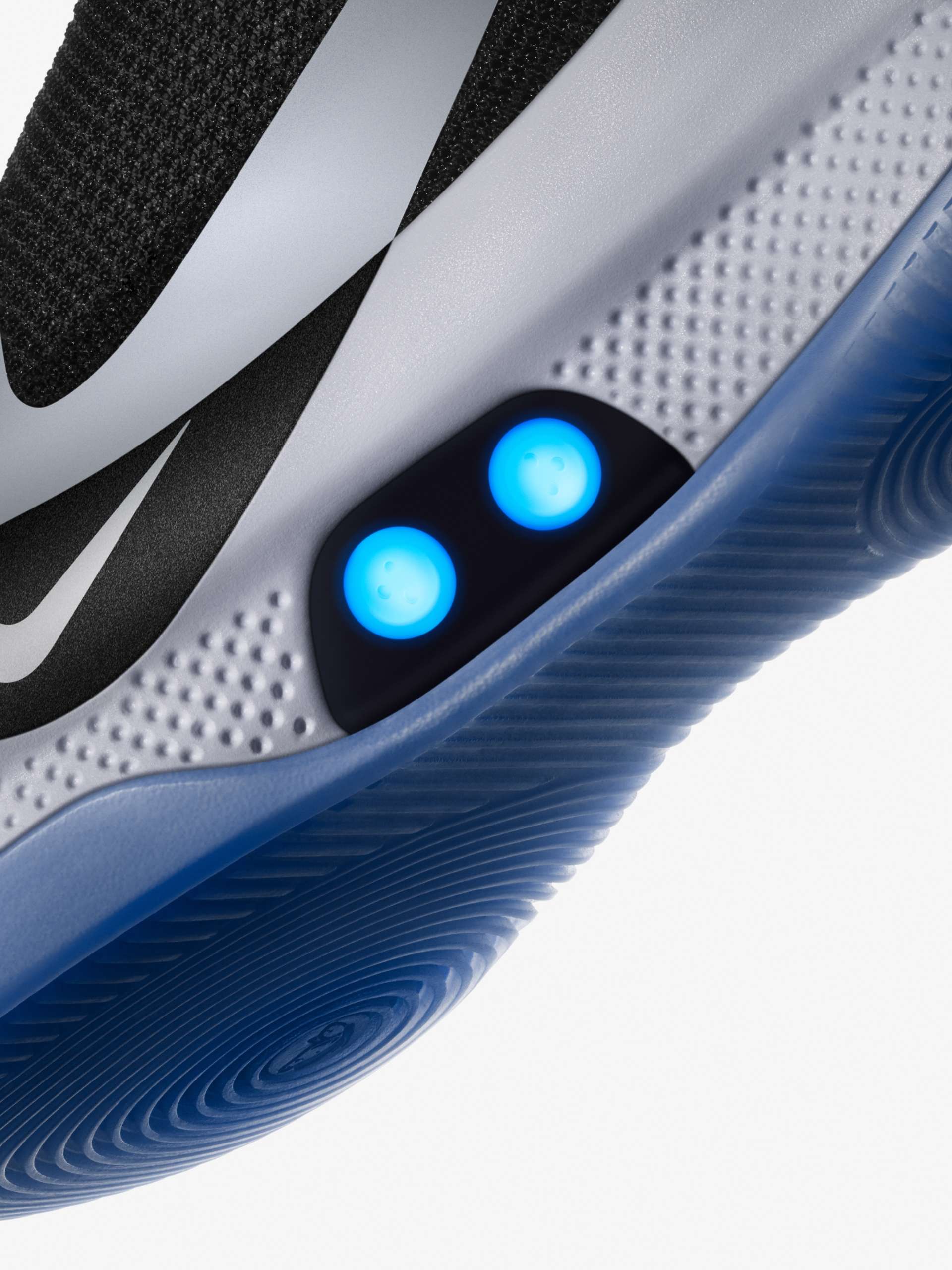 Nike Adapt BB site scroll-through.
Beyond the Adapt BB, we followed up with the launch of the Nike Sportswear (NSW) release of the Adapt Huarache. This lifestyle shoe expands the product family and as we launched the shoe we also launched new features in the Adapt app.
In order to represent the expanding product line, we updated the pre-login experience in the app to help establish the various shoes as well as the features and how those come to life for the different silhouettes.
As we updated the experience, we also left the "reveal" nature of the first launch, brightening up the overall art direction, and focusing more closely on details and the established and expanding features.